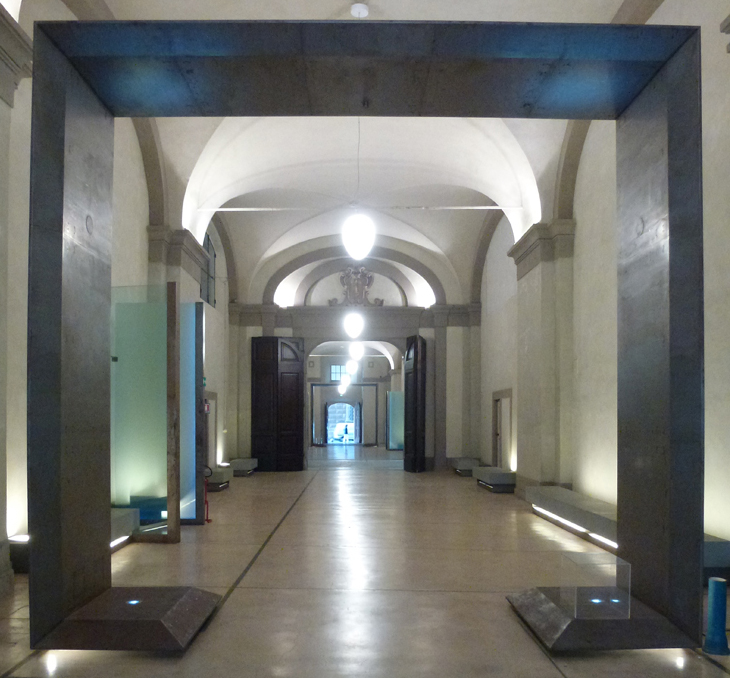 The exhibition will take place in the prestigious Gallery of Palazzo Medici Riccardi in Florence.

The preparation involves the realization of a chronological path that puts together seismological and meteorological instruments as well as geomagnetic and gravimetric instruments. Even 100 instruments, from thin thermometers used by meteorologists to some seismic instruments with mass of more than 1,000 kg and a weather plane.


The exhibition stretches to the present time featuring the latest instruments in use in the various sections, and a video recorded in the hall seismic in Rome where INGV monitors daily the seismical activity.

related events

Conference Opening at the exhibition.

International conference of one week on themes of recovery, safeguarding and scientific and cultural promotion of the documental and instrumental heritage at the Ximeniano Observatory approximately between mid-April and mid-May 2013, in cooperation with the Working Group "History and Date of Instrumental Seismology" of the European Seismological Commission.

Weekly conference of Meteorology and Geophysics directed for both students and citizens, curated by promoters.

Guided tours of the exhibition for schools and geophysics laboratories.